The fresh sailor style is one of the great styles of today. Its beauty and splendor are hidden in its simplicity and its great advantage is the ability to adapt to any interior room. Some people like to combine subtle tones sailors with an elegant, contemporary feel, while others opt for the classic version. Another advantage of this environment are the colors you use. Blanco. blue, cyan and red are a fantastic combination of colors in the spectrum of design.
Rudder above the fireplace is a striking point.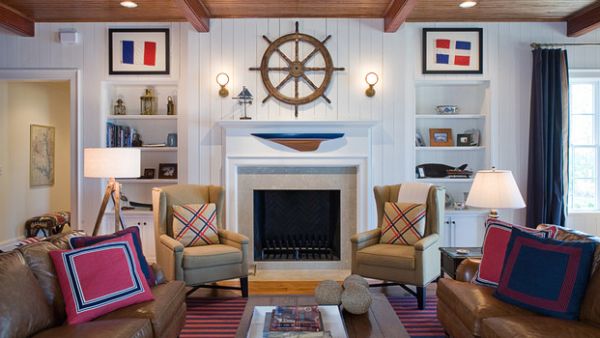 However, the sailor style offers much more than stripes and shades to create the perfect seaside atmosphere. Accessories and decorations play a central role in the accentuation of this design. We have a little inspiration with ship models and means helmets have quickly come to our attention. Now we turn our attention to the rudders, rugs, mirrors, ropes and many other theme details.
The branched coral with mirror looks simply stunning.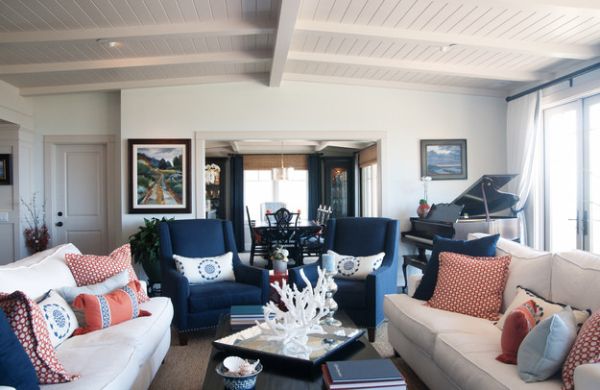 Many of the sailors and marine products can be purchased online in our store, such as a picutre of knots great for any room, or a fishing lamp for the living room. We continue with more examples of maritime décor.
Giant starfish that attract attention in this modern kitchen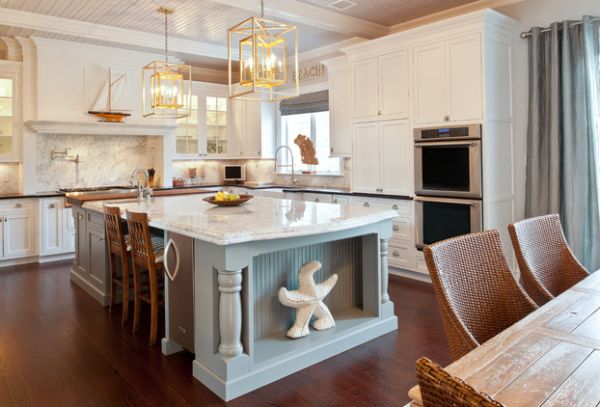 Estore curtains with blue stripes that cool the atmosphere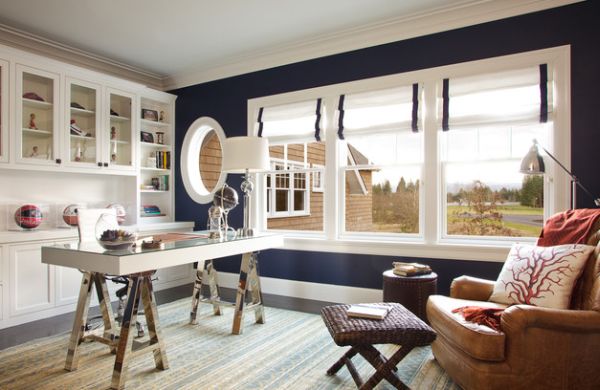 Cushion with anchor patterns are an easy idea for a sailor look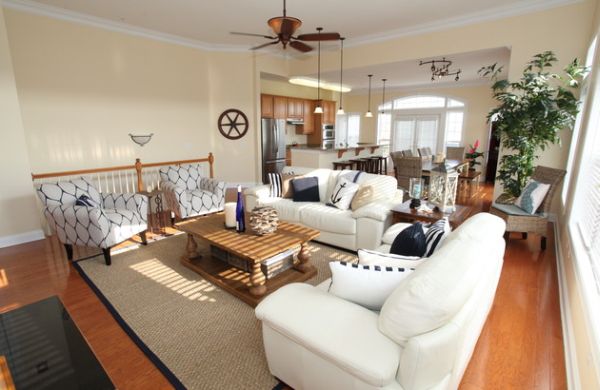 Make use of ropes to create a coastal environment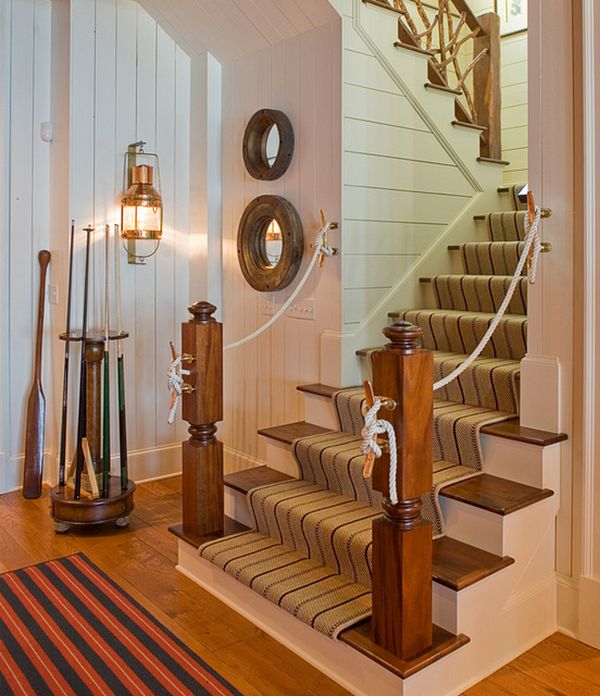 As you can see, nautical decor ideas are endless, In some homes from coast, with a simple touch of a lamp, a model or a typical motif sailor sailor or are sufficient to give and that sailor, cool atmosphere and breathes sea and holidays.